Regular price
$1,698.00 USD
Regular price
Sale price
$1,698.00 USD
Unit price
per
Sale
Sold out
Share
View full details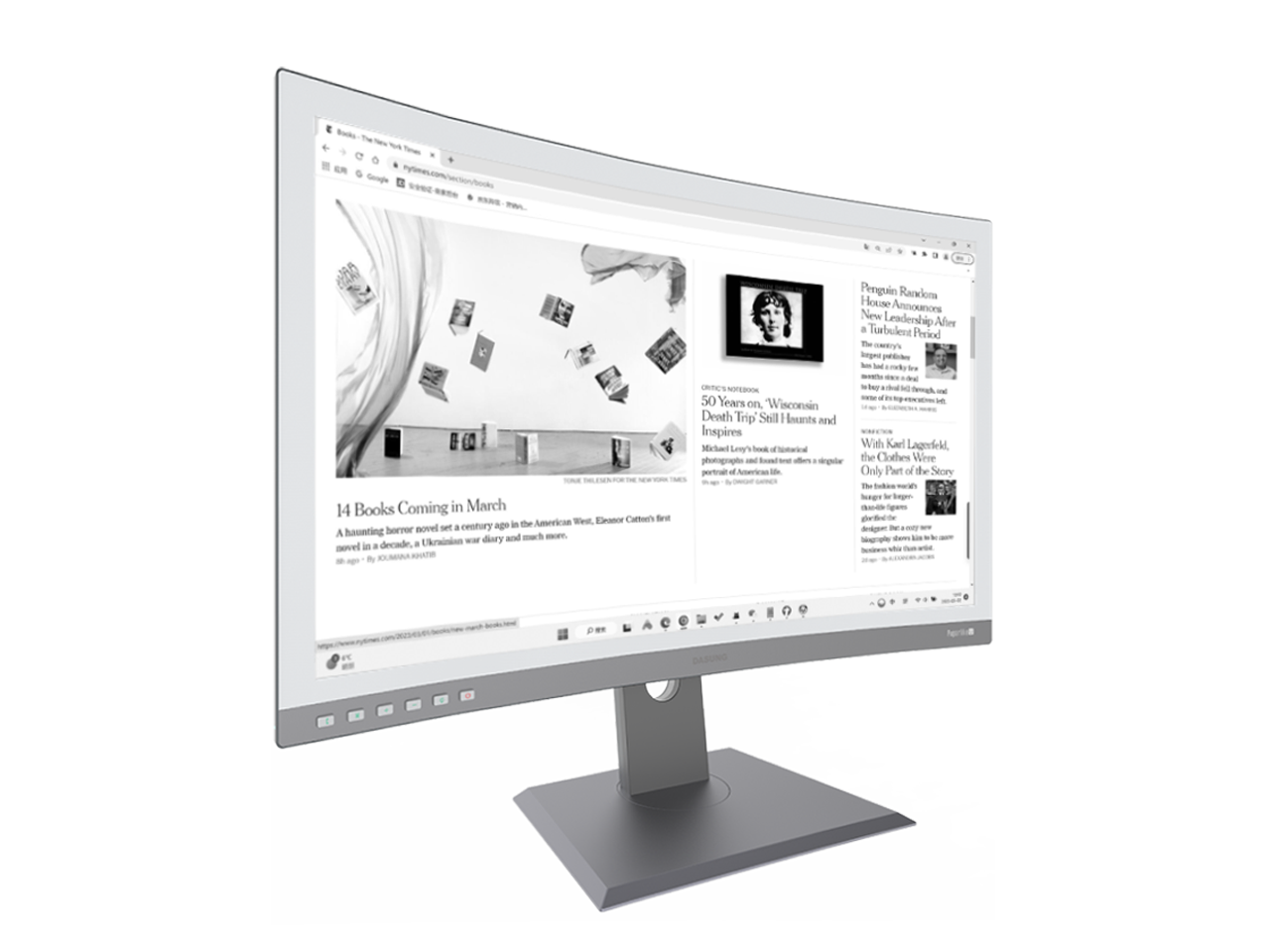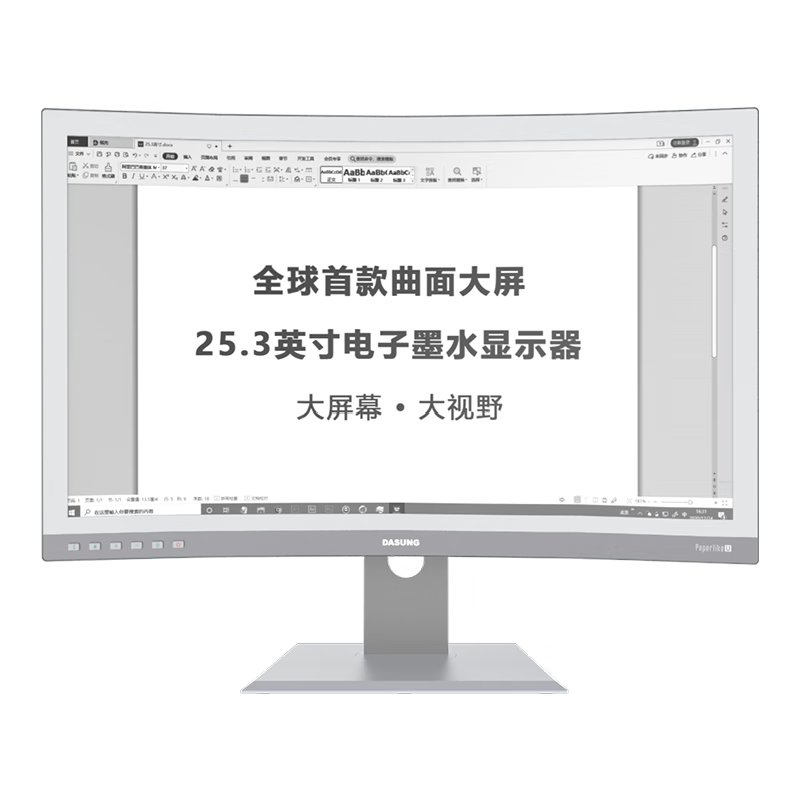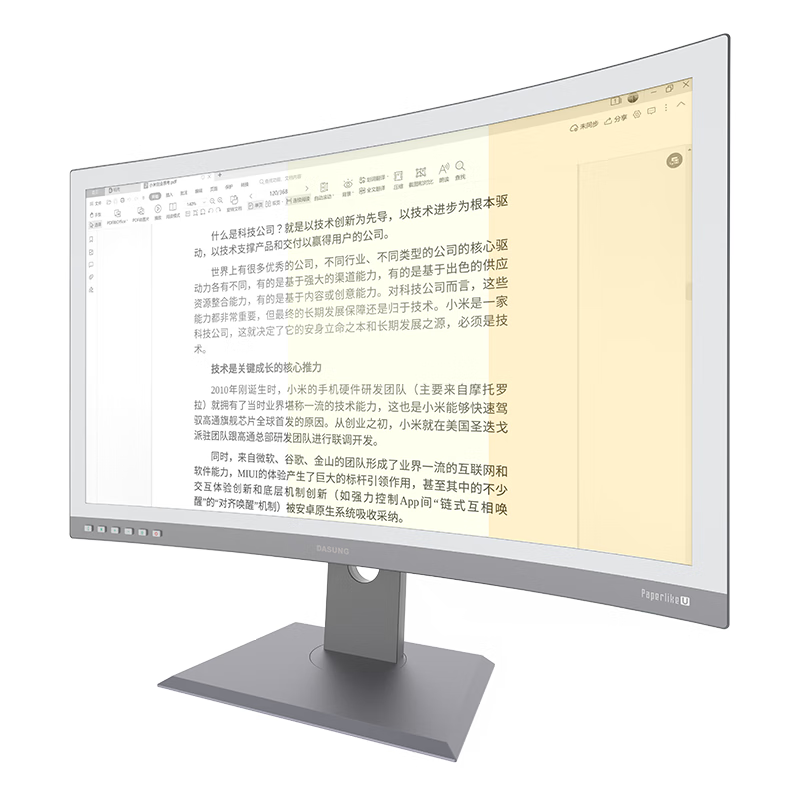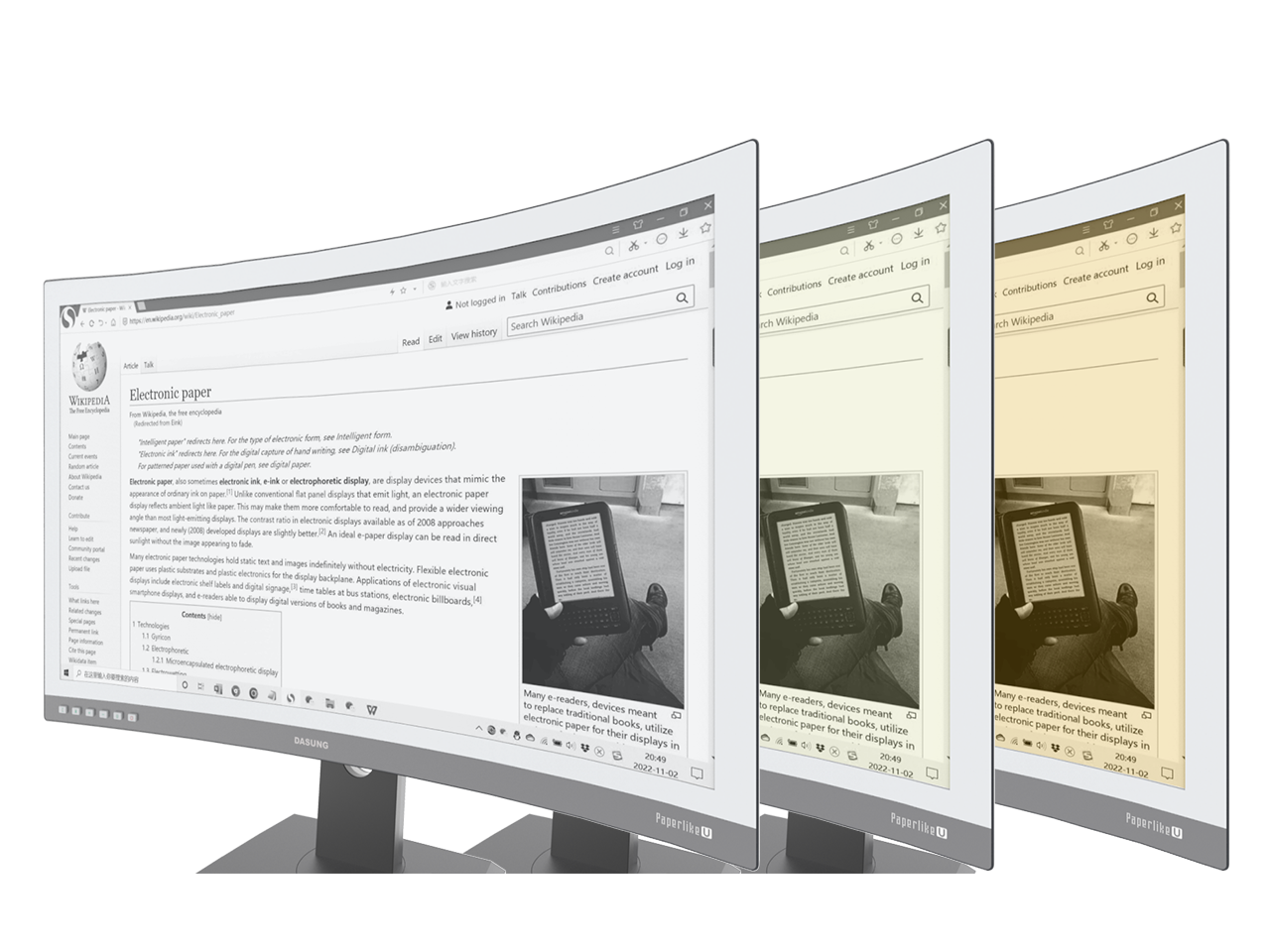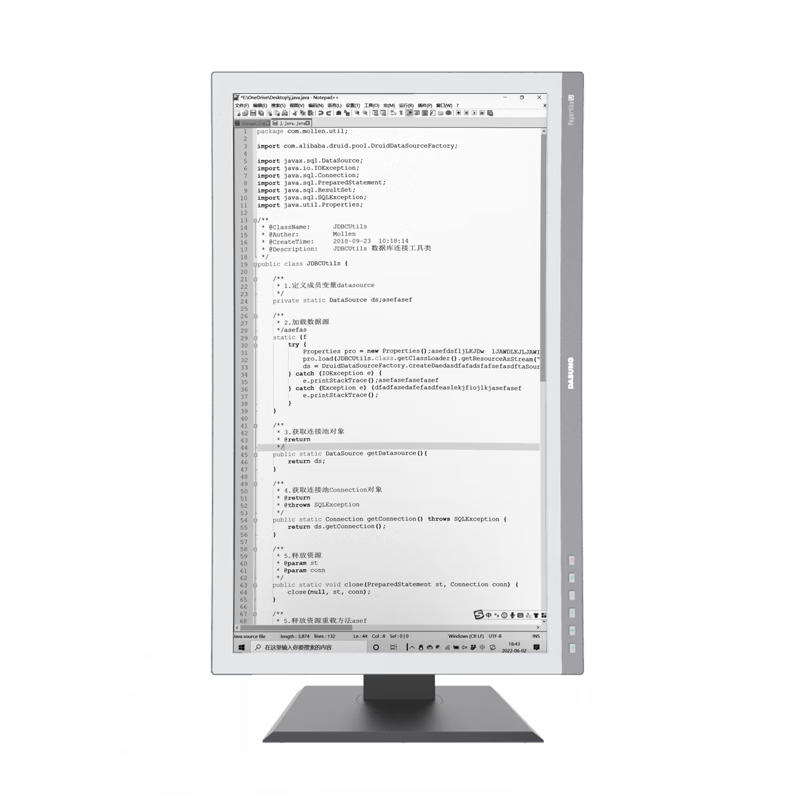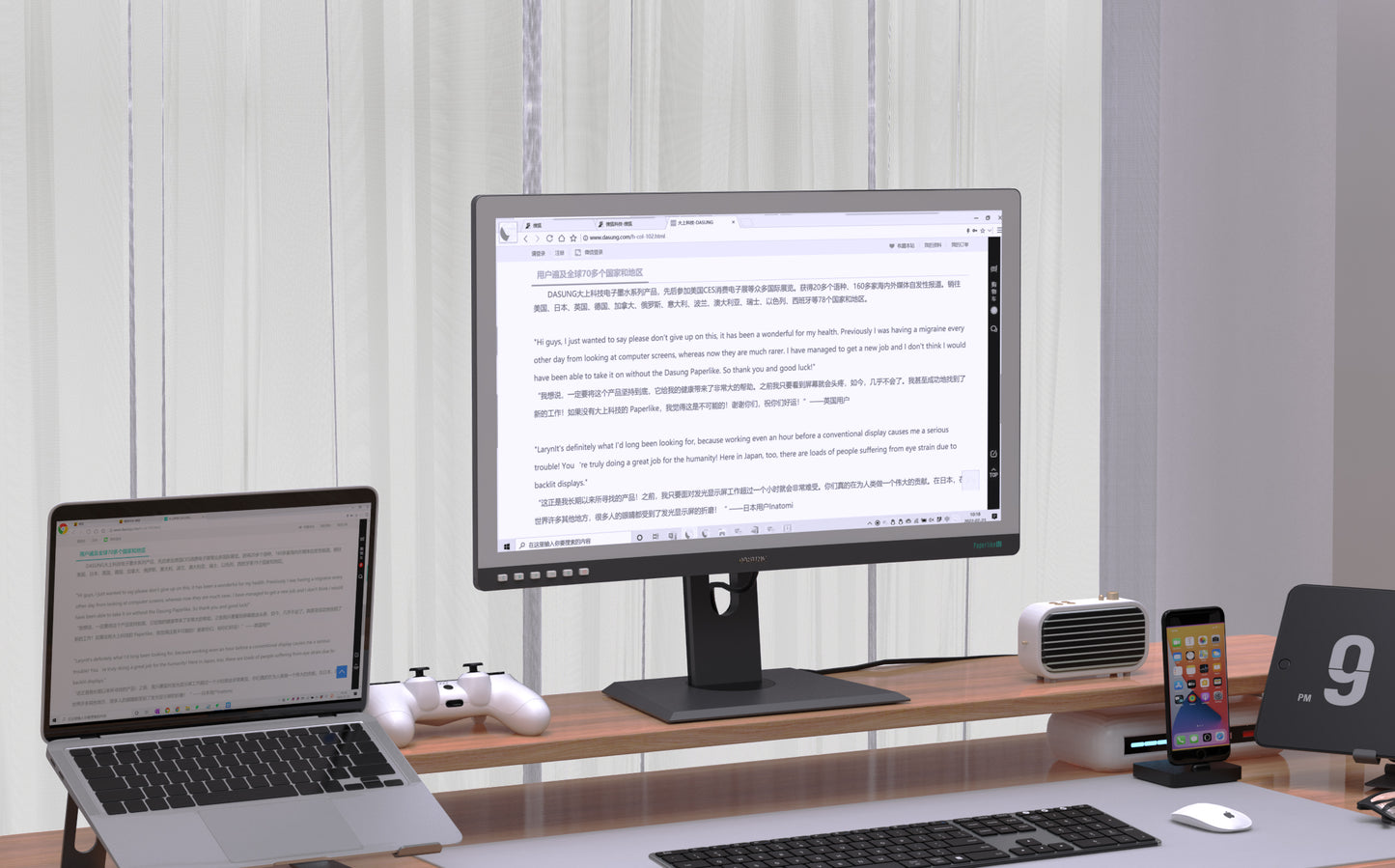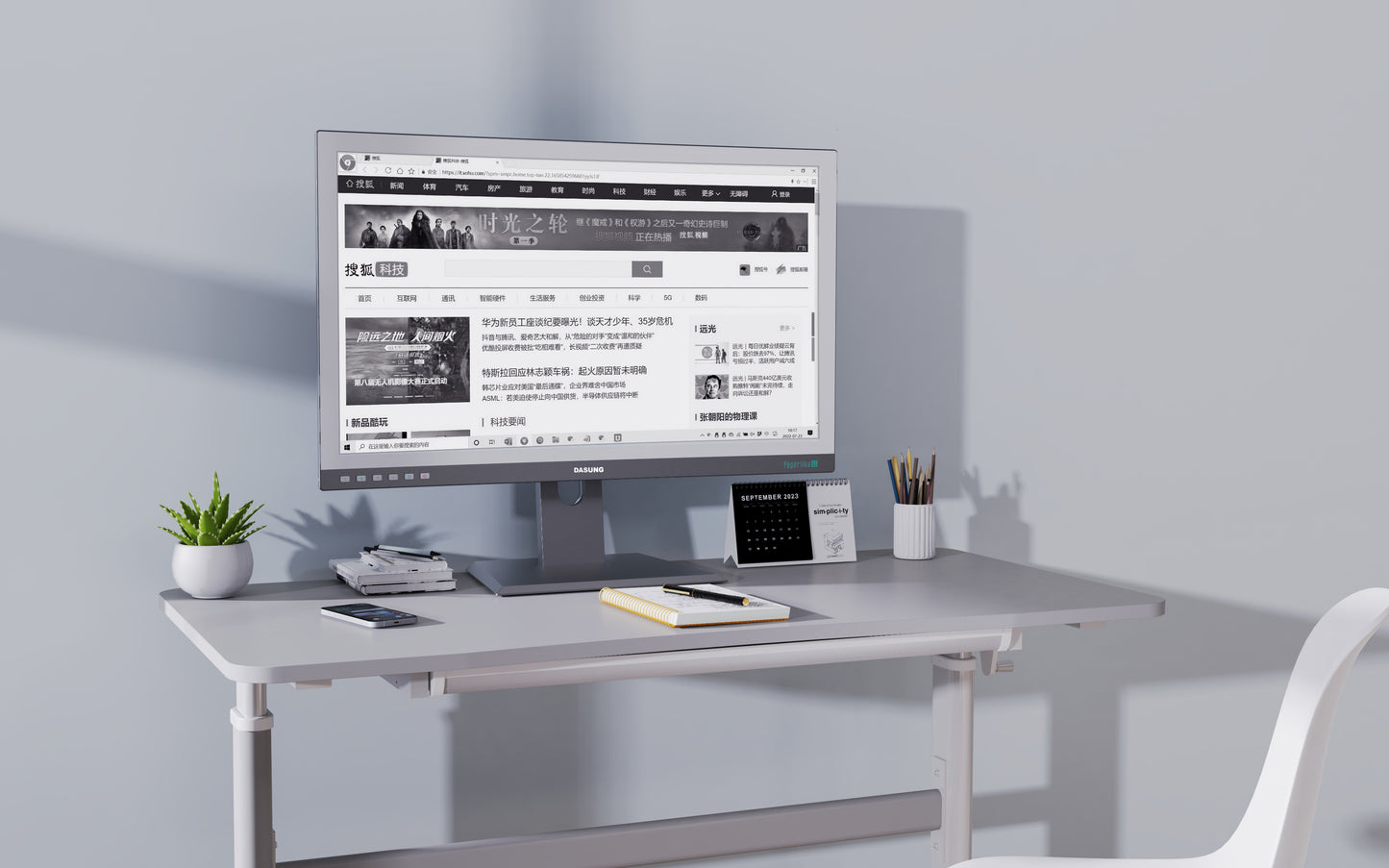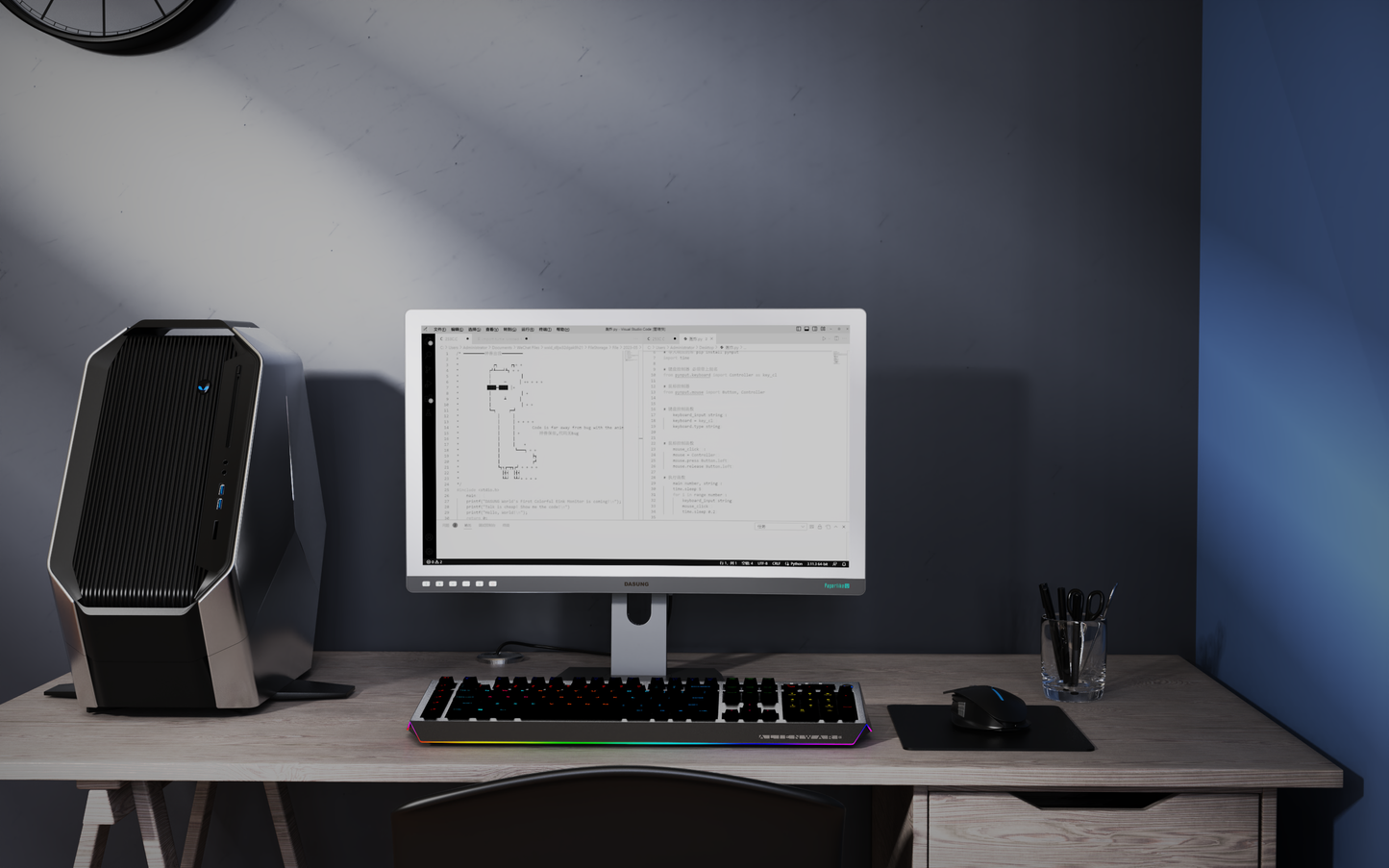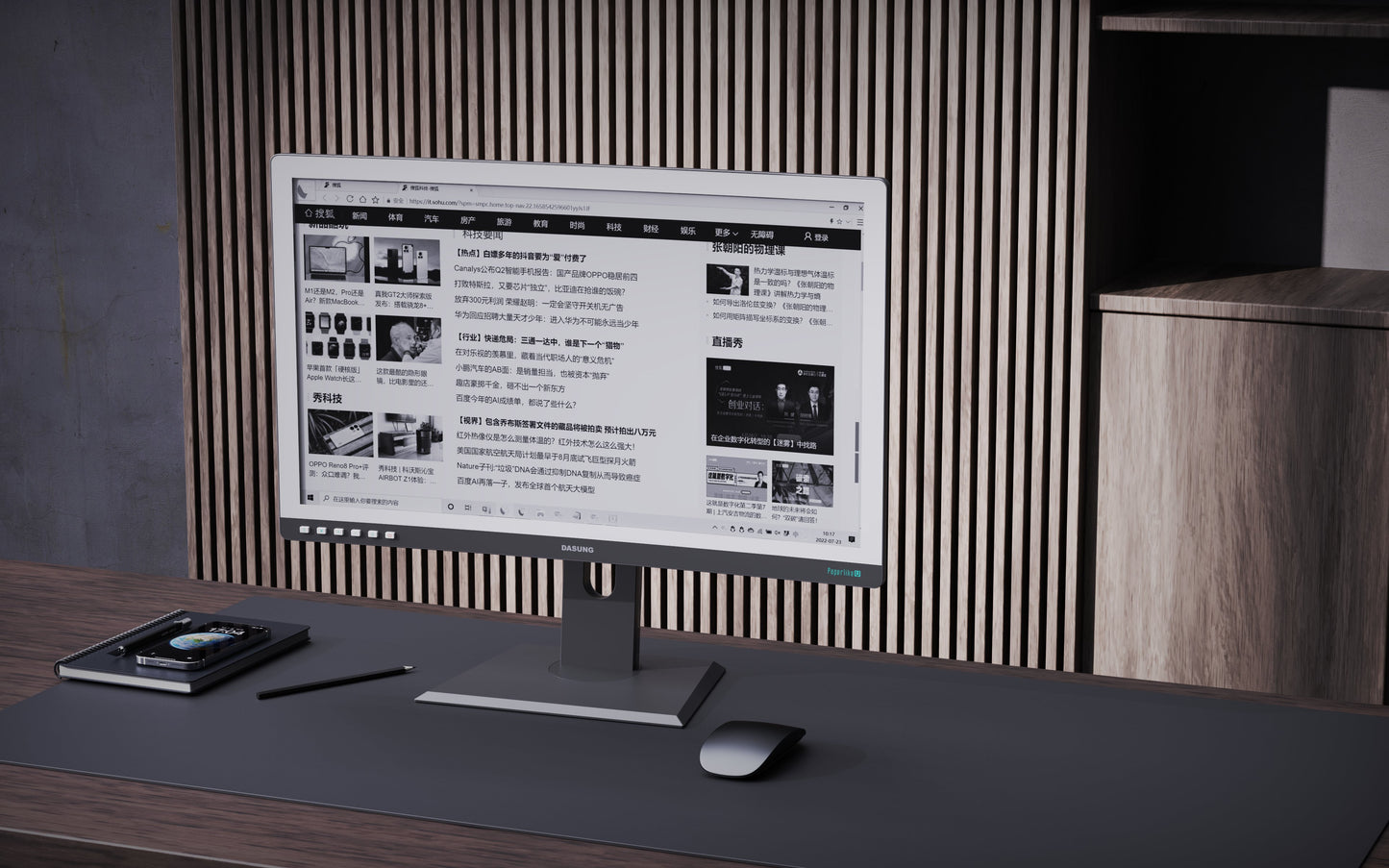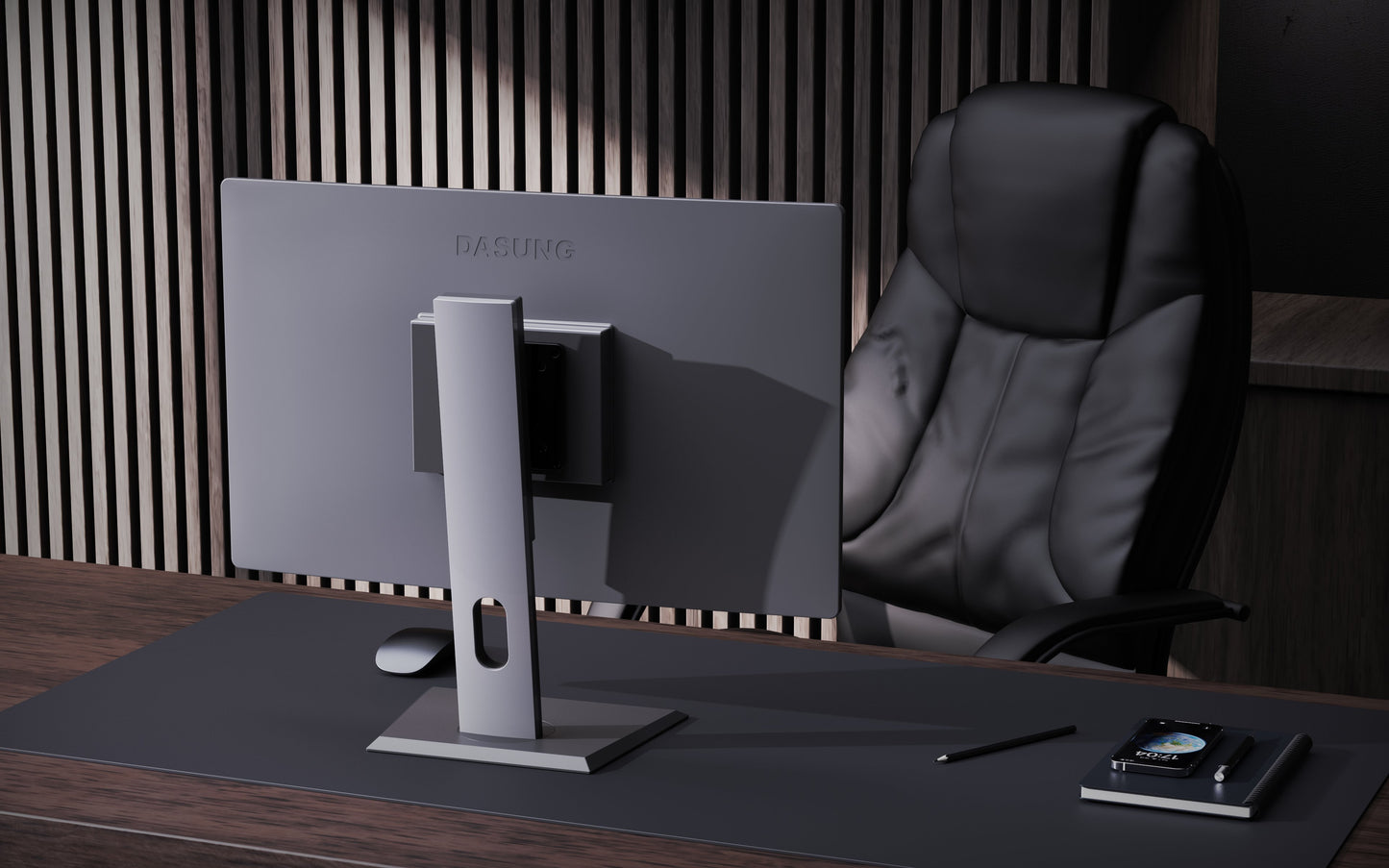 More about Paperlike U
The World First Curved E-ink Monitor: Paperlike U
3200*1800 HD Resolution. Display Like Paper. Protect Your Eyes. Unprecedented!
Introducing Paperlike U: Featuring a remarkable 25.3-inch Retina Curved E-ink Screen with 3200 x 1800 resolution. It supports HDMI, DP & Type-C inputs, delivering an immersive, retina-level E-ink experience. With an exclusive Curved Screen Frontlight, patent DASUNG Turbo Refresh Tech, ultra-thin body, and super refresh capabilities, it's a professional desktop monitor that offers the most comfortable viewing experience. Enjoy content with clarity while relieving digital eyestrain.
Ultra-thin Body & Design
Experience the 25.3-inch ultra-high-resolution immersive E-ink screen in a sleek, 16:9 ratio. Embrace the immersive large-screen feel with a subtle 4000R curvature. The slim design, measuring a mere 8 mm at its thinnest, mirrors the elegance of paper. Enjoy an unlit screen, reminiscent of traditional reading.
Ultra High-refresh Tech & Wireless Display Support
Benefit from 2.4G+5G dual-band transmission that minimizes delay and maximizes anti-interference capabilities. Employ Miracast/AirPlay transmission technology for stable video signal transfer across various devices. Wireless display has never been this seamless.
25.3" Large Size Curved E-ink Screen
Paperlike 253 U unveils an impressive 25.3" e-ink curved screen, redefining user experience. With high contrast, refined quality, and zero flashing or glare, it's the ideal choice for a user-friendly, eye-friendly e-ink product. The screen size is nearly 4K paper-sized, offering a captivating visual journey where thoughts and vision flow freely. This extraordinary large curved screen sets new standards, elevating the user experience.
High-qulaity Dual-color Temperature Frontlight
Adaptable Frontlight for Every Environment
Embrace dual-light modes that seamlessly adapt to any setting and task. The Frontlight Version offers versatile lighting choices, including Warm, Cold, or Mixed Frontlight Settings. Tailor brightness to your preference and even turn off the frontlight entirely. Effortlessly fine-tune settings through the Client Software.
Unparalleled Versatility
Experience true versatility with support for horizontal or vertical display orientations. Seamlessly switch between mirror and extended display modes, granting you ultimate control.
Protect Your Eyes
DASUNG Paperlike 253 is your shield against Computer Vision Syndrome (CVS). Say goodbye to harsh backlight emissions causing eye discomfort, headaches, and sleep disruption. With DASUNG's E-ink Monitor, safeguard your eyes while coding or browsing the web. It's a solution to ease eye strain without needing computer glasses.
Effortless Setup
Setting up Paperlike 253 is a breeze. It's a true "plug and play" experience. Attach the monitor to the VESA mount, plug in the power cable, and use HDMI to connect to your computer. With multiple ports (DP, HDMI, Type-C, etc.), it's compatible with most devices for seamless connection and operation.
Ideal Usage
Paperlike 253 suits internet browsing, coding, ebook reading, and basic image viewing. Its expansive screen handles split-screen and multi-window tasks. Switch between horizontal/vertical, mirror/extend modes on your primary screen. Compatible with Windows, Mac (OS X 10.11+), Linux, Ubuntu, it elevates work efficiency and multitasking.
DASUNG Turbo High-Speed Refresh Tech
Optimized by a customized chip, Paperlike 253 boasts unmatched E-ink refreshing speed. Reconstructed video stream signal processing and memory scheduling provide lightning-fast performance.
Advanced Image Algorithm & Customization
Nine years of dedicated E-ink quality perfection led to Paperlike 253's advanced features. Three built-in image modes tailor visuals to [Graphic Mode], [Text Mode], and [Video Mode]. Personalize your display experience with customizable image quality for office, entertainment, and learning.
Stunning Clarity
Experience brilliance on a 25.3-inch Retina Display, offering 3200x1800 High Definition Resolution. Lightning-fast speed and low latency enhance every task.
Package Inclusions
1 * 25.3" E-ink screen
1 * Height adjustable Stand (100*100mm VESA)
1 * HDMI A to HDMI A cable
1* USB-A to USB-B cable
1 * VESA screws
1 * Power adapter
1 * User manual
Item Weight:
 

3.3kg

Interface: USB, HDMI, Type-C, DP, Earphone jack

Warranty: 1 Year
Delivery Time:
Fedex or UPS delivery, 10 days after shipment.
Warm Tips:
Enjoy hassle-free shopping with the inclusive product price, covering shipping fees. Kindly note that customs fees may apply in specific countries; consult your local customs department. Our reliable shipment partner ensures affordable customs clearance and swift, secure delivery.